ADOPT A TIMELESS TREE, BECOME PART OF AN ANCIENT TRADITION
The retreeve project
What do an economist, a French language teacher, an electrical and computer engineer, an entrepreneur and a guide and nutritionist have in common?
They share a vision for a better world defined by sustainable farming, happy producers and consumers, quality products and a healthy environment.
"We started with the most important product of the Greek land, the olive oil. If a Greek household runs out of olive oil there is no reason to turn on the stove. And considering its nutritional value, we can not find a single reason why it should not be in any house! Taking into account that our country has the ideal soil and climate for olive cultivation and that the older the olive tree the bigger the production, watching the olive groves get abounded by younger farmers who could not afford their maintenance was not an option for us."
It's member of retreeve bring a level of expertise and experience and work together towards the longevity and growth of the cause. "We believe in the transformative power of actions and their ability to inspire people everywhere and build a better future. Join us to do something beautiful together, adopt a tree and contribute to the maintenance of the grove, empower the farmers and their families to build a brighter future."
ADOPT A TIMELESS TREE, BECOME PART OF AN ANCIENT TRADITION
Meet the team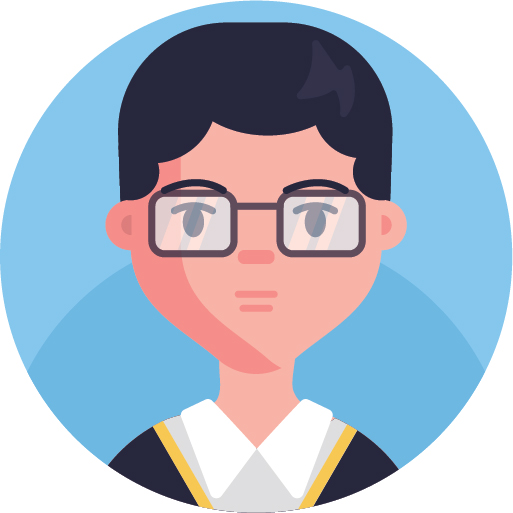 Aggelos Frantzetis
The Idea & Road Runner
Aggelos is the soul and multifunctional machine in the retreeve project, allowing him to travel from Attica to Kalamata, and from Crete to Epirus, meeting young and older farmers, tasting different oils, advising, and learning. In a few words, the whole team envies his job. Born and raised in Athens, Aggelos has been given the opportunity to fill in the gap with all the aromas and flavors the countryside provides, through the retrεεve idea. He studied Economics, but numbers never actually won his heart. He has dedicated most of his career in the travel and hospitality industry, wherefrom various positions he has had the chance to meet with both visitors and suppliers.
"As an operation manager for a large Cruise Operator I had to travel all around Greece and meet with various suppliers in order to organize different activities for our guests. This is when I realized that people nowadays feel the urge to get back in touch with nature and its natural products. Also the producers are economically struggling to sustain their small farms and the next generation is abandoning their lands seeking for a better career in the cities. I knew I had found my next goal in life; I would find a way to support those farmers and at the same time create a connection with the people sharing the same vision with Greece's agricultural sector and its products. My friend Gerasimos inspired me to start with the most precious grove of Greece, the Olive grove, and retrεεve came to life. "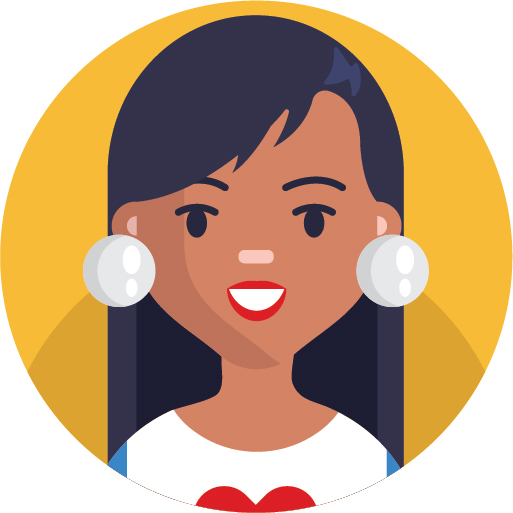 Dimitra Lola
The Healthy Pen
Born and raised in Ioannina, in Northwest Greece, Dimitra had the luck to spend more than half of her life in one of the greenest areas of Greece (and successfully survived the non-stop rainfalls for 18 years). She has been working as a tourist guide for 20 years all around Greece and especially on the Aegean Islands. At the same time, she wrote a Children's Book on the volcano of Santorini, His Name Santorini, she made an audio guide for the archaeological site of Akrotiri, she edited the texts for the board game Santoploy and shinned in wine studies as well as winetasting!
During the last years she has been dedicated to holistic and medical nutrition. "A healthy body a mind relies on a healthy diet. However nowadays choosing to eat green beans is not enough to ensure a top nots diet. Where and how the green beans grew is also important to know." Dimitra's passion for good nutrition is such that her husband would not even dare to eat junk food in front of her.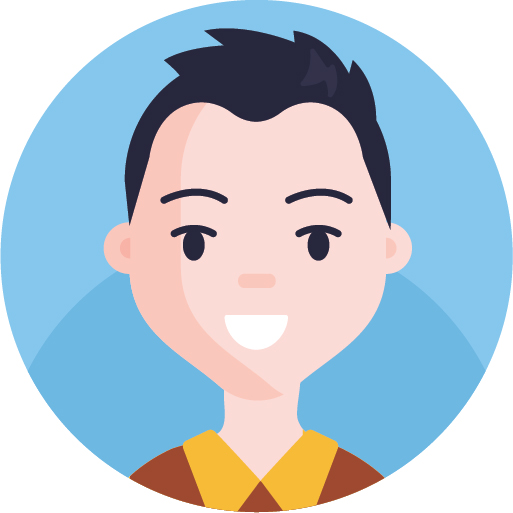 Gerasimos Kaskanis
The Inspiration
Northwestern Greece has a Greek saying, that it has the nicest guys, and in the case of Gerasimos, it is absolutely true! Born in Corfu, one of the most beautiful Ionian Islands, he carries both the jovial temperament of the Corfiots, as well as the culture of this aristocratic island. His educational background is in French language and Literature, however, the exciting world of travel and hospitality intrigued him, where he gave his whole energy and devotion over the last ten years.
Gerasimos and Aggelos met while working for a large cruise Tour Operator and soon realized they both share a passion for excelling in service and good wine. There could not have been a more ideal environment for a strong friendship to begin. When a health problem surfaced, Gerasimos had to redefine his life. During a discussion with Aggelos, about his father's olive grove, the retrεεve project was born, to which he is totally dedicated, soul and spirit. "Retrεεve is a team of people doing their best to support Greek producers and Greek lands from devastation, working for retrεεve project makes me feel happy to be able to contribute."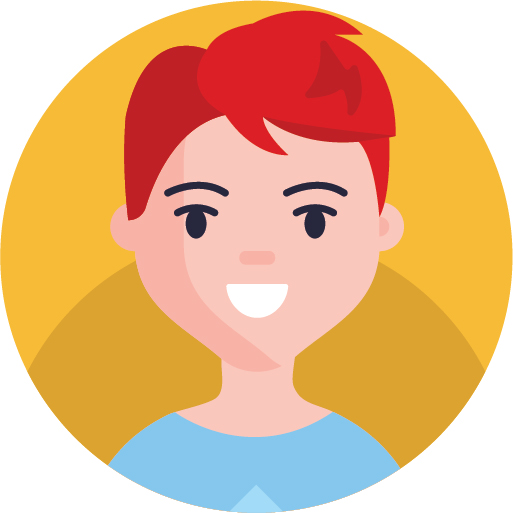 Katerina Falara
The Piggy Bank Controller
Katerina was born in Karditsa, a town of Thessaly, Greece. Her exceptional skills led her to excel in her studies and work as an Electrical and Computer Engineer, until she discovered her true flair in the financial domain, where she has dedicated the last working years as a Financial Planning and Control Engineer. She has been happily married to Gerasimos, who brags that he could not have found a better wife. When she is not busy with numbers, she can be found sharing quality time in nature with her husband and friends. Being born in Karditsa, a primarily agricultural area of Greece, she has always been in contact with farmers and producers and familiarized herself with their long haul.
A nature lover herself, she regrets seeing most of her hometown classmates having to abandon their lush birthplace to find work in the cities, especially when having to give up their fertile lands. Retrεεve was a project that she immediately felt aligned with, and excited to devote her spare time to. "I feel so excited to be part of retrεεve; It is formed by a group of people who, with the right mix of work and play, can use their skills to support Greek agriculture and make Greece a greener and healthier place to live."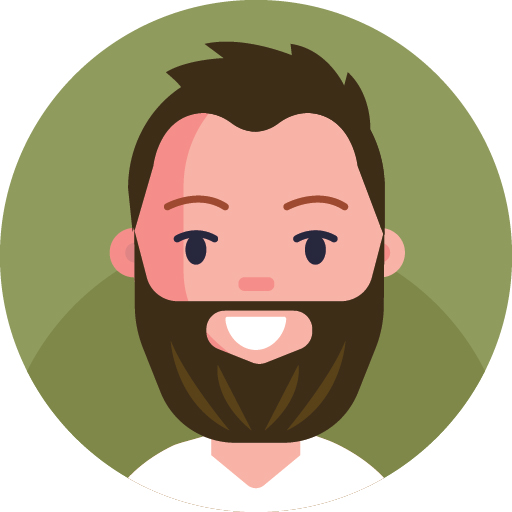 Thomas Karkaletsos
The Jack of all trades
Thomas was born and raised in Athens. As far as he remembers himself, he had a motto:"I will fix it!". After his studies in finance, he worked in a big Tour Operator Company. Driven by his curiosity of how stuff works, he fell in love with the term "Operation Procedures". Soon he became a region operation manager for Cyclades islands and at the same time, he was studying coding. No matter what he was involved with, he was always driven by his urge to "fix things". He sacrificed his first career for his wife, with whom he had the chance to participate and bring to life different projects in life and work.
When he is not coding, he designs and when he is not organizing, he is researching. Resourceful and versatile he is the principal office member of retreeve behind the coding and project development. "I am more than glad to participate in retreeve! Trying to connect small farmers with technology is a great challenge. But working with such a team is a great way to keep trying".